Snæfellsnes peninsula is located in Western Iceland. The peninsula is a detour from the ring-road, worth visiting. You will witness breathtaking attractions. Snæfellsjökull the glacier, is the main attraction and one of a three volcanic systems on the peninsula. It is now an active independent volcanic system away from the main Atlantic rift system. The glacier itself is a cone shaped volcano which erupted last time 1700 years ago. The glacier and its surroundings was one of the first National Park established in Iceland and known as the Jewel of the West.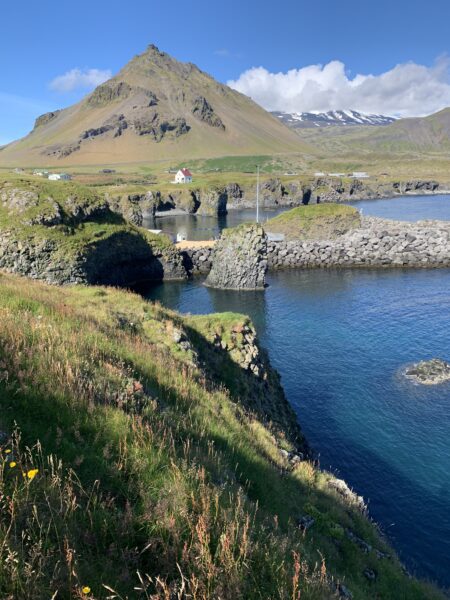 Attractions in Snæfellsnes are also the iconic black church and the towering Kirkjufell mountain which was made popular by Game of Thrones. Others are are dramatic sea cliffs/rocks with spectacular bird life , fishing villages, colorful beaches and Volcanic lava landscapes with moss.
In a one day tour to Snæfellsnes peninsula, you will experience diverse Icelandic scenery. Volcanic Craters, Arnarstapi sea cliffs, bird live and costal rocks, Black sand of Djúpalónssandur, the majestic peak of Kirkjufell which is shaped like an arrowhead, the seal colony and birds live, the black church, lava fields of Berserkjahraun etc.